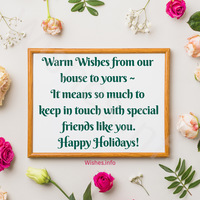 Warm Wishes from our house to yours - It means so much to keep in touch with special friends like you. Happy Holidays!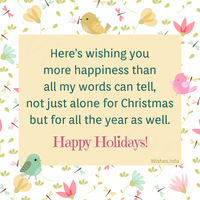 Here's wishing you more happiness than all my words can tell Not just alone for Christmas but for all the year as well. Happy Holidays!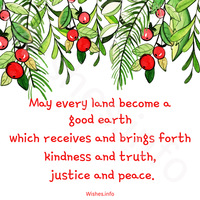 May every land become a good earth which receives and brings forth kindness and truth, justice and peace.
May this Christmas enrich your life and may each day of the coming year be a happy one!
May Christ bless you with all the happiness and success you deserve! Merry Christmas & Happy New Year!!