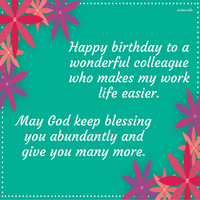 Happy birthday to a wonderful colleague who makes my work life easier. May God keep blessing you abundantly and give you many more.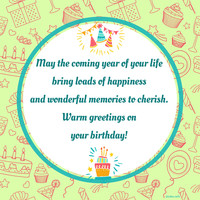 May the coming year of your life bring loads of happiness and wonderful memories to cherish. Warm greetings on your birthday!
Today is a perfect day to tell you that I really like sharing my work days with you. Wish you the best of everything on your birthday with many more to come!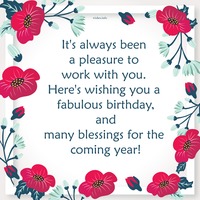 It's always been a pleasure to work with you. Here's wishing you a fabulous birthday, and many blessings for the coming year!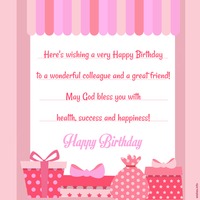 Here's wishing a very Happy Birthday to a wonderful colleague and a great friend! May God bless you with health, success and happiness!
It is such a pleasure to work with a motivating leader like you. Hope your birthday brings into your life all things that your heart holds dear. Happy Birthday Boss!
Happy Birthday to a boss who is a wonderful mentor and a superb leader. Hope God never stops adding happiness to your years!